Winter Survival & Tracking Weekend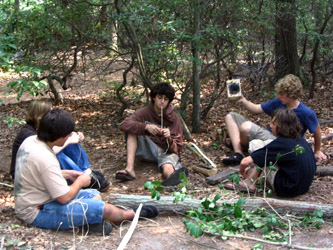 Program Description:
Join us this winter for an all out adventure in winter living skills. We will be creating our own winter shelter, heated by an open fire, sleeping with wool blankets. We will live the life of the caretaker, wandering the frozen landscape, learning how to live with the elements of winter. Winter is the time for story telling and ceremony, which will also be a huge part of this experience. If you are ready to get a taste of old man winter and truly test your skills, please join us in this epic adventure.
Date/Location:
February 2-4, 2007 - New Jersey
Prerequisites: