Way of the Woods & Way of the Hunter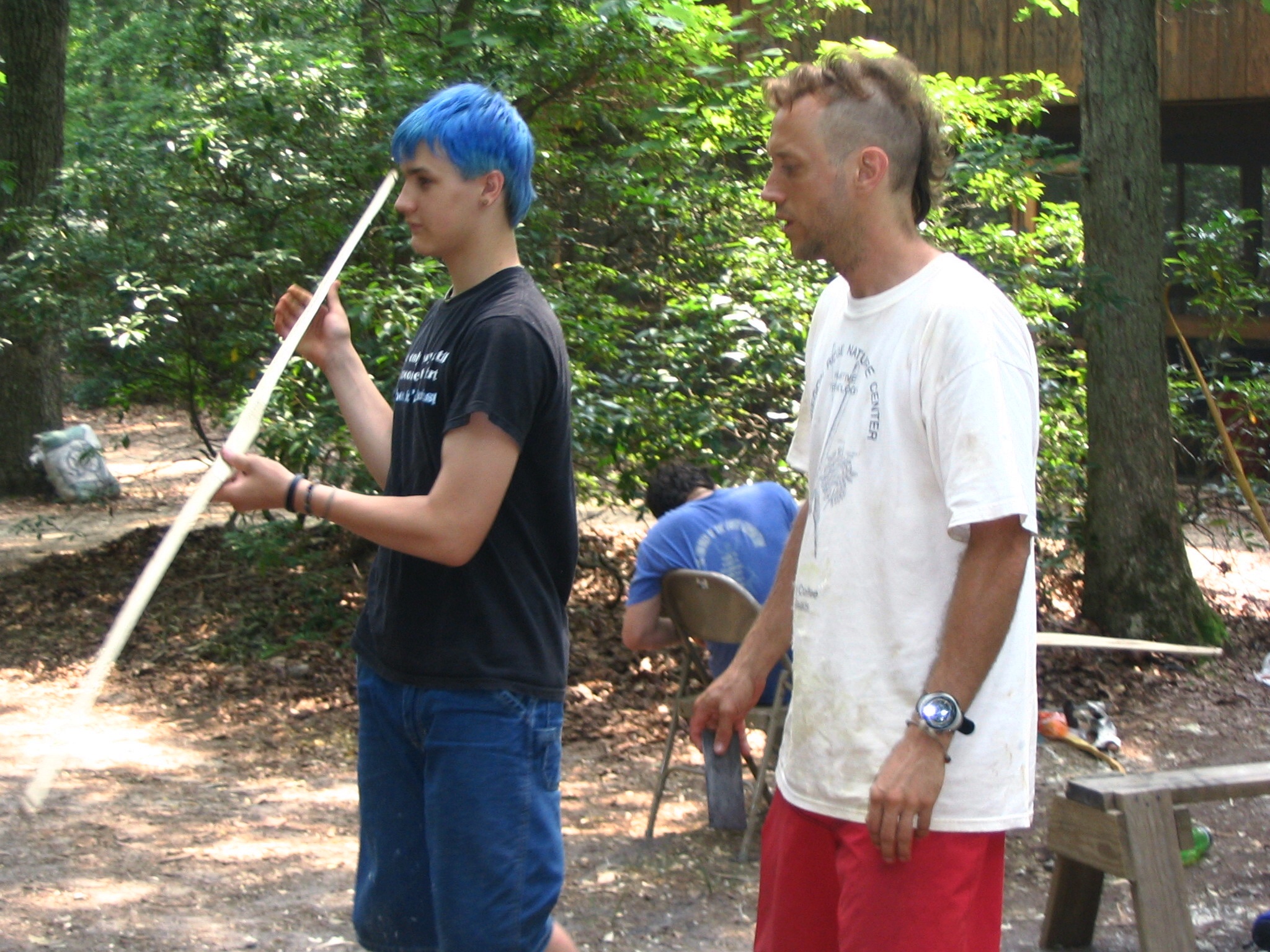 Program Description:
WAY OF THE WOODS: This week long course for teens delves deeper into the survival skills and craft work than the Teen Experience. We will teach advanced shelter, flint knapping, quickie bow making, bark baskets, advanced fire making, brain-tanning hides, advances stalking and movement, coal burning bowls, pottery, and much more. As we create from nature we build our relationship with it and really start to experience living as one with the Earth. Ages 13-17.
WAY OF THE HUNTER: Ten Days totally devoted to learning the ways of the Hunter as a true caretaker of the land. During this 10 day class students will study and experience all the steps in making a self-bow from tree selection and harvesting to design layout, shaping, tillering and shooting. The students will also learn to make their own bow strings Each individual will be making a bow from a raw stave and will also create a complete arrow, from the shaft to knapping the point. We will also cover hunting techniques, philosophy, and the arts of camouflage and invisibility. It is important that you have practiced your skills from the Way of the Woods, as this will be an intense course. Must have completed Way of the Woods to attend class. Ages 14-17.

.Date/Location:
July 1-10, 2007 - New Jersey
Prerequisites:
Ages 13-17
Teen Experience, or Coyote Tracks Experience
Must have taken Way of the Woods BEFORE taking Way of the Hunter
Fees: