Teacher Training Weekend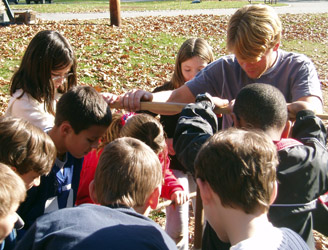 Program Description:
A weekend course designed for folks who are interested in teaching survival skills to children. Tracker School's Standard Class or other experience is recommended. We will go over the basic philosophy of teaching that Stalking Wolf used to teach Tom Brown, Jr. We will also show you ways to set programs up in schools, with Boy Scouts , other organizations, and in your own community. We will be practicing fire making, shelter building, tracking, and learn various games that enhance awareness, stalking and critical thinking in children. . This course gives teachers more confidence and ways to incorporate this philosophy into any lesson plan.
The NJ workshop will be held at Camp Shepard's Mill, where we run our children's summer programs. Site has canvas wall tents, hot showers, flush toilets-- bring your dishes.
The CA workshop will be held at Commonweal Gardens, home of Northern California's Permaculture Institute. Bring your tent and dishes, site has solar heated water, composting outhouses, and an edible landscape.
Date/Location:
April 13-15, 2007 - California
May 18-20, 2007 -New Jersey
Prerequisites:
Fees: